Europe's biggest trailer maker is launching a paid internship scheme with 50 jobs up for grabs at the end of it.
Candidates chosen to take part in the Summer Programme at Ifor Williams Trailers – which has six manufacturing sites in Deeside and Denbighshire – will be paid £360 a week.
According to the company, the eight to 12-week programme would be ideal for students, graduates and people looking for work experience, either on the production line or in office based roles.
All applicants must be available to work for the entire programme and an assessment day will be held on June 12, followed by an induction session for successful candidates.
The famous brand was established in 1958 in Cynwyd, near Corwen, where it still has a factory.
As well as having a network of 50 UK trailer outlets, the company has well over 50 distributors across Europe and as far afield as Australia and New Zealand.
According to team leader Alex Lenden, it's an exciting time to work for the iconic Welsh company.
The 22-year-old joined the company after signing up for the first Summer Programme in 2018, a month after completing A levels graphic design, product design and photography at the Alun School in Mold where he lives.
Since then Alex has risen through the ranks and is now a team leader at the company's Sandycroft factory where they make horseboxes and livestock trailers.
He said: "I knew about Ifor Williams Trailers since I was knee high because my parents had a caravan in Dolgellau and on our way there we would pass the factory at Ty'n Llidiart in Corwen with the trailers on the side.
"I've always been a practical, hands on person so I really enjoyed it when I was given experience working on the horsebox production line.
"At the end of the programme I had a performance review and I was thrilled when they gave me a job. I haven't looked back.
"Ifor Williams Trailers is a world class manufacturer and it's a great company to work for with plenty of opportunity to progress if you've got the right work ethic.
"I'm very proud that I have become a team leader in a relatively short period of time and trusted with the added responsibility to ensure that my production line succeeds.
"In the last couple of months I've moved from horseboxes to the production line making livestock trailers. I'm enjoying the role, communicating with people and the problem solving it entails.
"I'm incredibly proud of what we build here because I firmly believe our trailers are the best in the world.
"I would 100 per cent encourage young people to apply to come on the Summer Programme – it's worked out brilliantly for me and the future looks bright. I am really happy here."
HR manager Helen Cliffe said: "The aim of the Summer Programme is to bring young people into the business and it's an opportunity to give them a great career path working for a successful indigenous Welsh company.
"We're looking for people to work in a variety of different roles across our manufacturing sites in Denbighshire and Flintshire and will be providing support and training to all successful candidates.
"There are opportunities right across the board, from production roles supporting trailer and component manufacturing to office-based roles, supporting departments such as design, engineering and human resources.
"The Summer Programme provides a really good grounding on any of our sites, with the possibility of not only a permanent job, but more importantly a career at the end of it.
"It's like a paid internship and those selected to take part will receive £360 a week with a £250 bonus at the end for those who achieve 100 per cent attendance and work to a high standard throughout the programme.
"We're looking for suitable candidates who have a great work ethic and a real desire to learn. Having the right attitude is the most important thing because we train people to make sure they have the right skills.
"There is a good career structure here so that people can grow with the company. Alex Lenden is living proof of the value of the Summer Programme and he's a great role model for those who would like to follow in his footsteps."
Anybody wishing to apply should call the company's recruitment team on 01490 412626 or email applications@iwt.co.uk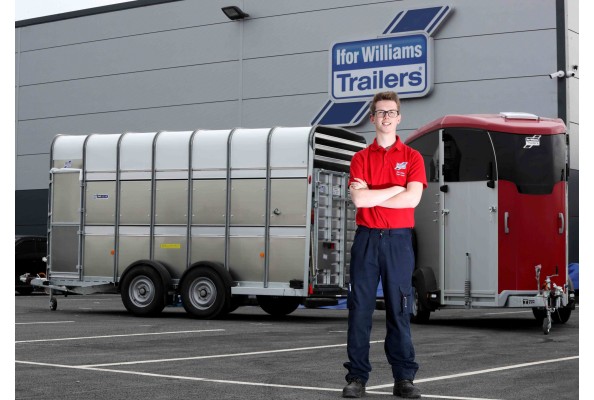 Alex Lenden, a team leader at Ifor Williams Trailers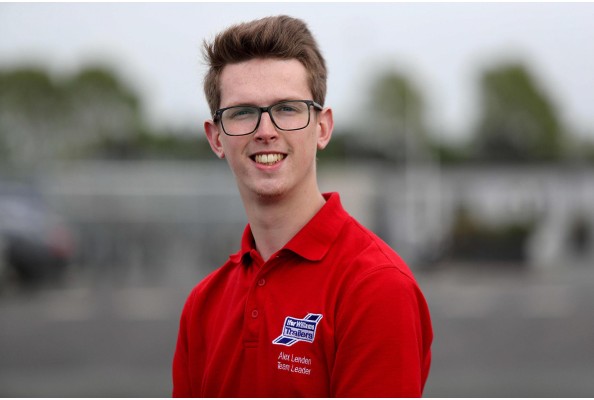 Alex Lenden, a team leader at Ifor Williams Trailers
---
News » "World class" Welsh trailer firm launches paid internship scheme with 50 jobs up for grabs