A sports-mad youngster scored a big win for his school thanks to his prowess as a line-out thrower in a rugby competition.
Six-year-old Ioan Evans clinched a bumper haul of sports equipment for Ysgol Llanfair DC, near Ruthin, and a ball signed by Wales rugby hero Dan Lydiate for himself.
The Year One pupil who was five at the time, beat almost 2,000 other children – many years older than him - to win the competition at the Urdd National Eisteddfod in Denbigh.
It was organised by Ifor Williams Trailers who are long-term supporters of the festival and had a stand at the event.
They converted one of their trailers for use in a special rugby line-out throwing competition with cut-out holes for targets in its Tipper Trailer.
Entrants paid £1 for each go with all the money going to the rescue charity, the Children's Wales Air Ambulance.
The vital service helps around 400 children and babies a year, either on emergency 999 missions or by using its dedicated transfer helicopter to take patients from one hospital to another. It is also used to take specialist medical staff to local hospitals.
The stack of equipment won by Ioan included footballs, rugby balls, netballs, bibs, dodgeballs, hoola hoops, tag rugby belts, tennis and badminton rackets, and a cricket set.
Sporting talent clearly runs in Ioan's family because he is the son of former rugby pro Owen Evans who played fly half for Bristol Rugby club until his career was cut short at the age of 25 because of injury.
Ioan said: "I'm happy about winning this competition and am excited about winning the prize. I've been practicing a lot in the garden. I hit a score of 25 three times.
Delighted dad Owen, who works as a Project Manager at Airbus, was part of a crop of talented players to emerge from Ruthin Rugby Club, which included former Sale Sharks prop Eifion Lewis-Roberts and ex-Llanelli centre Rob Higgitt.  
He said: "I'm super proud. He was ahead of children who were much older than him, and from schools from all over.
"The most important thing is that it's great for the school. There's so much equipment there that will stay for years and years to come and so many will benefit from it.
"The school community is really strong and you can see by the looks on their faces today that they're so happy for Ioan, so it's brilliant to see them all here celebrating with him.
"It was Ioan's first Eisteddfod. He was very excited along with his brother and sister as well, who were there every single day of the week.
"He went to the Ifor Williams Trailers stand every day practicing with his throwing. It was something we chatted about every night. It was the star attraction.
Dafydd Jones, Show Manager for Ifor Williams Trailers, said: "The Urdd is a wonderful organisation that provides so many opportunities for children and young people.
"It's incredibly important to Ifor Williams Trailers to do things like this because we are a community-focused company.
"Every time there's an Eisteddfod, be it National or Urdd, in the local area, we always do something and support it as much as we can. It's very important to everybody in the company that we do so.
"Every single penny of the money we raised will go to the Children's Wales Air Ambulance which is a vitally important service.
"The competition was a fun way to raise money for a really good cause, and it was also a good way and a different way of getting people together
"A lot of work goes into doing something like this, but it's worth it at the end of the day."
Ysgol Llanfair Dyffryn Clwyd headteacher Mrs Helen Oldfield was delighted with the new sports equipment.
She said: "We feel incredibly lucky because it means that a lot of children are going to benefit from the equipment. It will enrich the curriculum and the classes, but also after school clubs and during play time and dinner time."
She added: "Ifor Williams Trailers is very good when it comes to supporting Welsh culture. Young people from the country and from throughout Wales have had an opportunity to play a game, enjoy themselves, and raise money for a great charity as well.
"It's fantastic, that Ioan has won this competition. When you consider he's so young as well, he's done very well."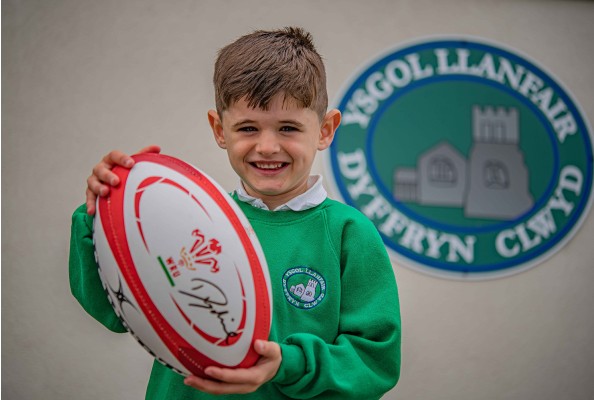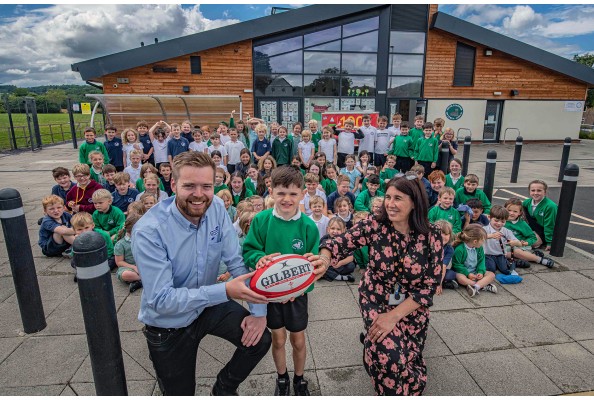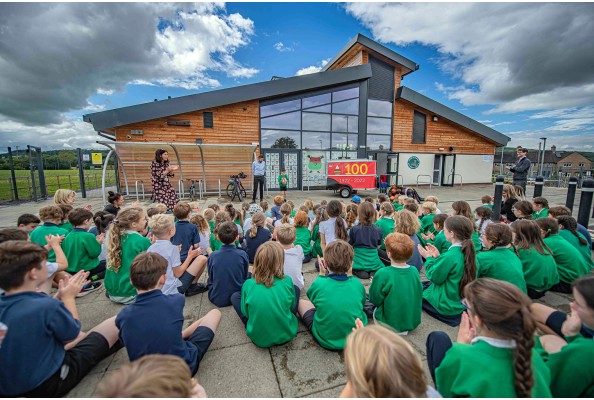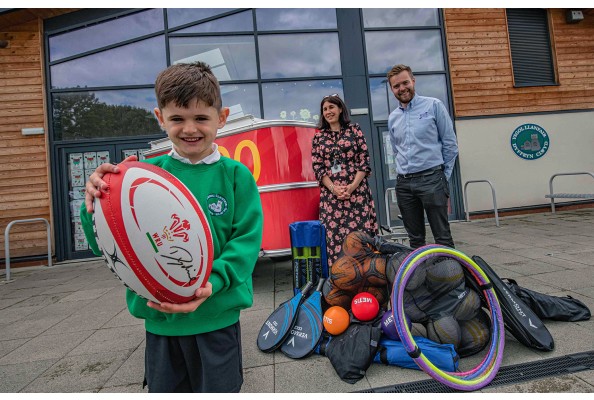 ---
News » Sports-mad Ioan is on the ball to win a prize for his school